Apple Struphdel
similar to Apple Studel dessert, substituting phyllo dough
1/2 tsp cinnamon
1/4 tsp ginger powder
1/4 tsp nutmeg
1/4 tsp powdered cloves
1/4 cup walnuts, chopped fine
1/4 cup raisins, chopped
2 TBS sugar (we use spoonable Stevia)
1 tsp molasses
3 large apples (McIntosh preferred, or Granny Smith)
5 sheets phyllo dough, 9″x14″
1/2 stick butter, melted
Peel and core apples. Shred 1/2 apple, slice and chop the rest, place in large bowl.

Add in first 8 ingredients, mix thoroughly.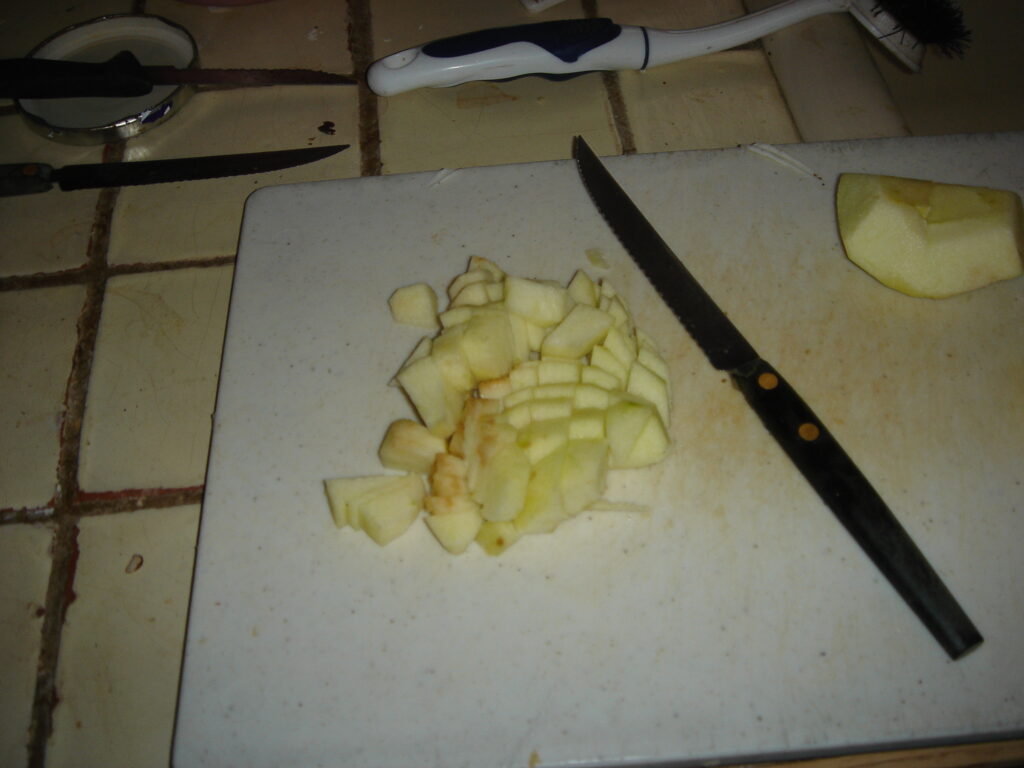 On baking sheet, lay flat one sheet phyllo dough, brush with butter. Add next sheet on top, butter, and repeat with remaining sheets.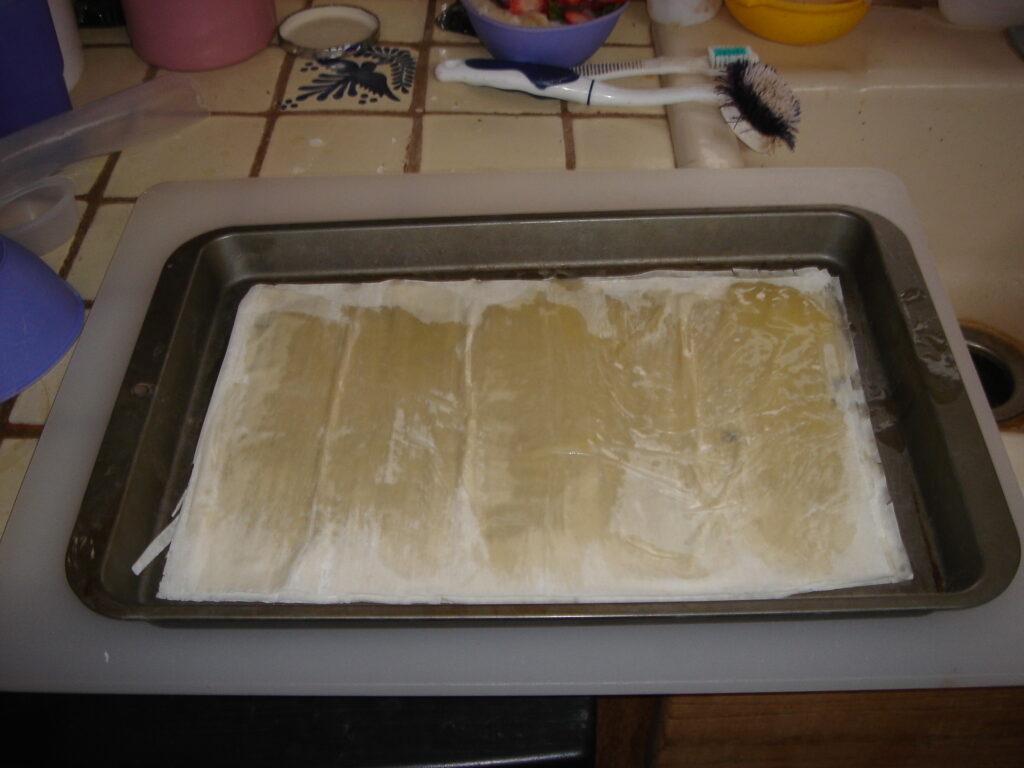 Spread apple mixture on top of phyllo, leaving one end of dough sheets empty.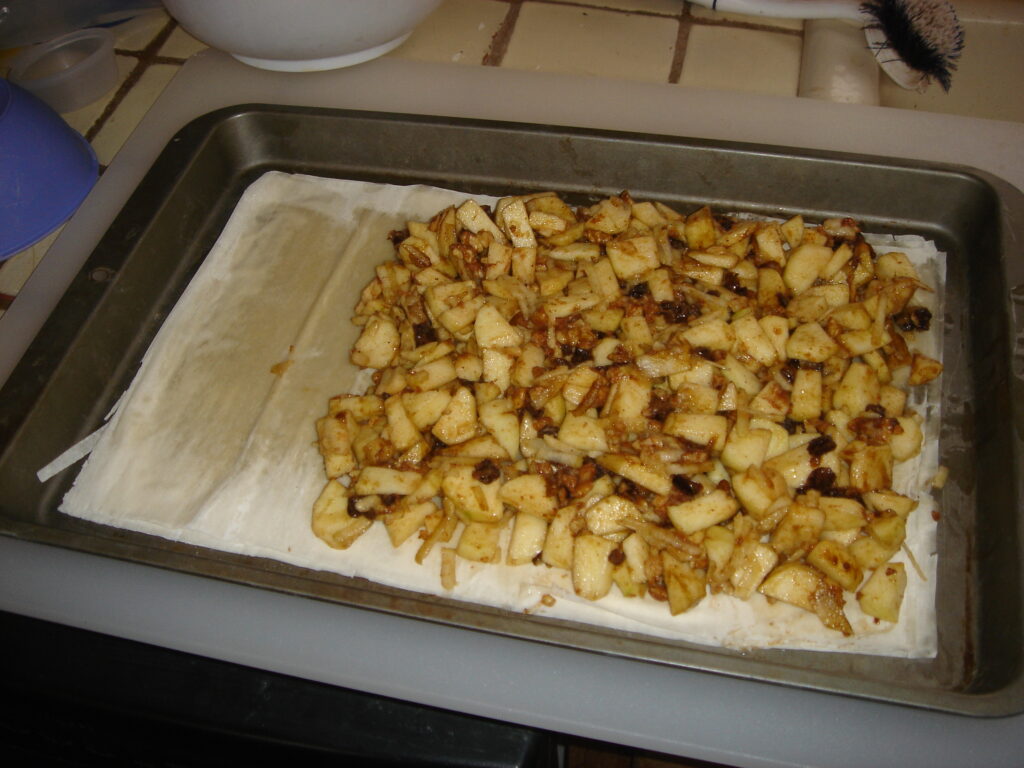 Roll up toward empty end of dough into cylinder, brush outside and ends with butter.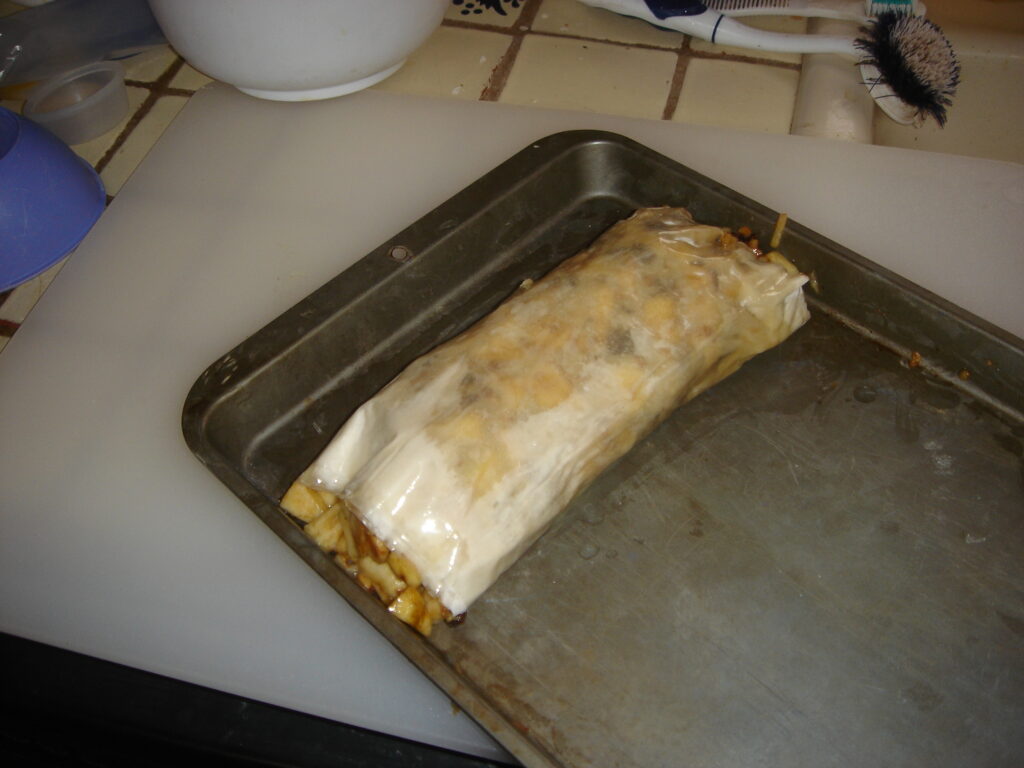 Bake in oven at 400F for about 30 minutes, until golden brown and crispy.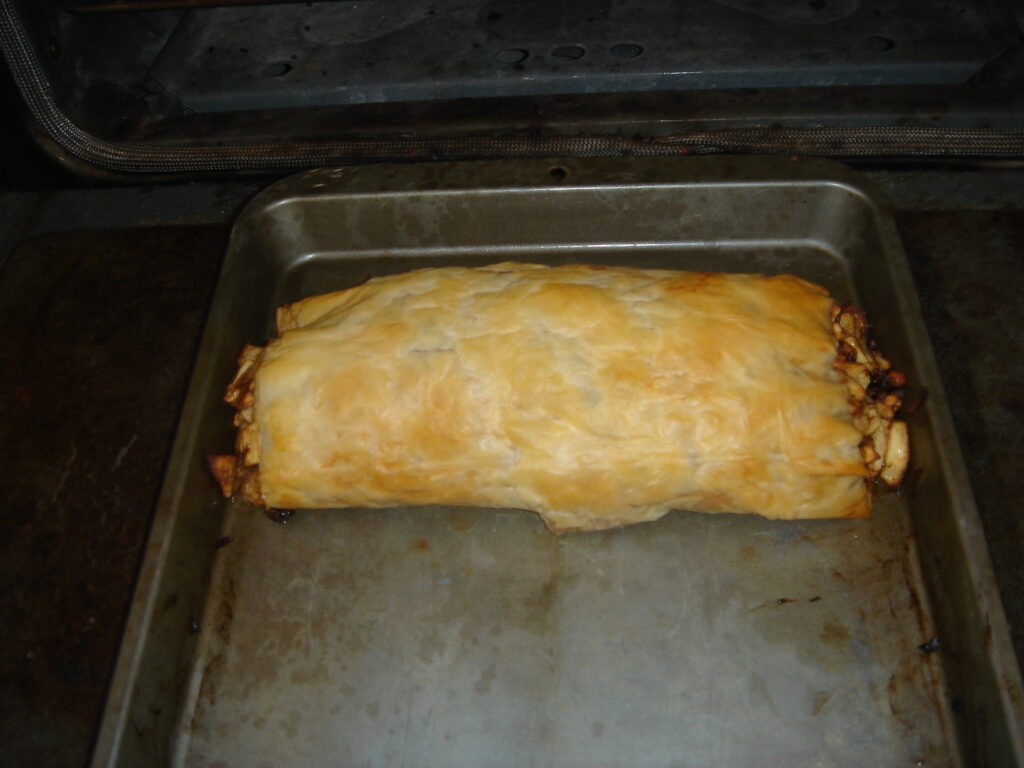 Slice into four servings and enjoy. Add real whipped cream if desired.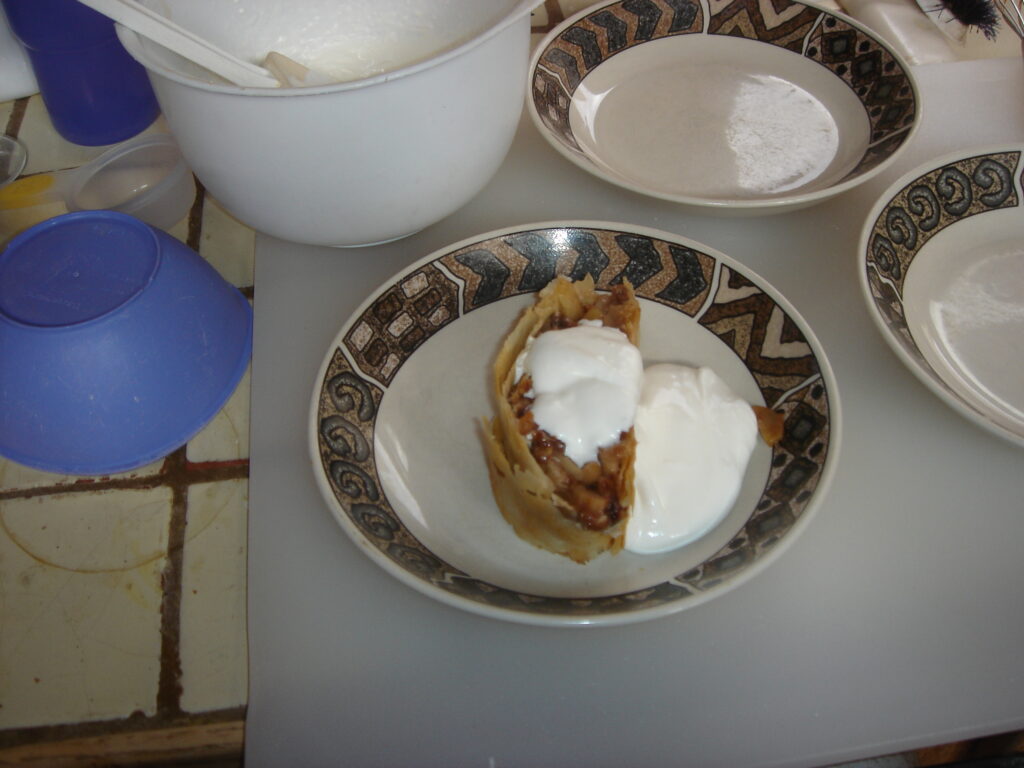 Related Posts: What We Bake, What We Cook