We have been looking at Windows Vista (TM Microsoft) for a few weeks, seeing how it will affect Sagebrush products. View earlier articles Part1 and Part2 .
User Account Control
Some of the restrictions discussed below may have existed under WinXP, but most home users ran as administrator and never noticed any problem. Now, unless User Account Control is disabled, programs will tend to start with "Standard User" privileges, and restrictions will be noticed. Some home users might be tempted to always run with "Admin Privileges", but we, as programmers, must run under low privileges to find any problems.
Restricted Registry Access
Standard user programs can read anything in the registry, but write access is limited to the HKEY_CURRENT_USER branch. Here is where WinChime normally stores its user settings, so we didn't need to change anything: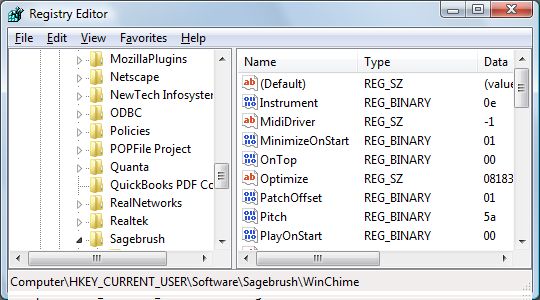 Read rest of this article.